Contemporary Ensemble of Montreal to Shut Down
As of next year, the Canadian-based group will cease operations due to the organization having "reached its limits"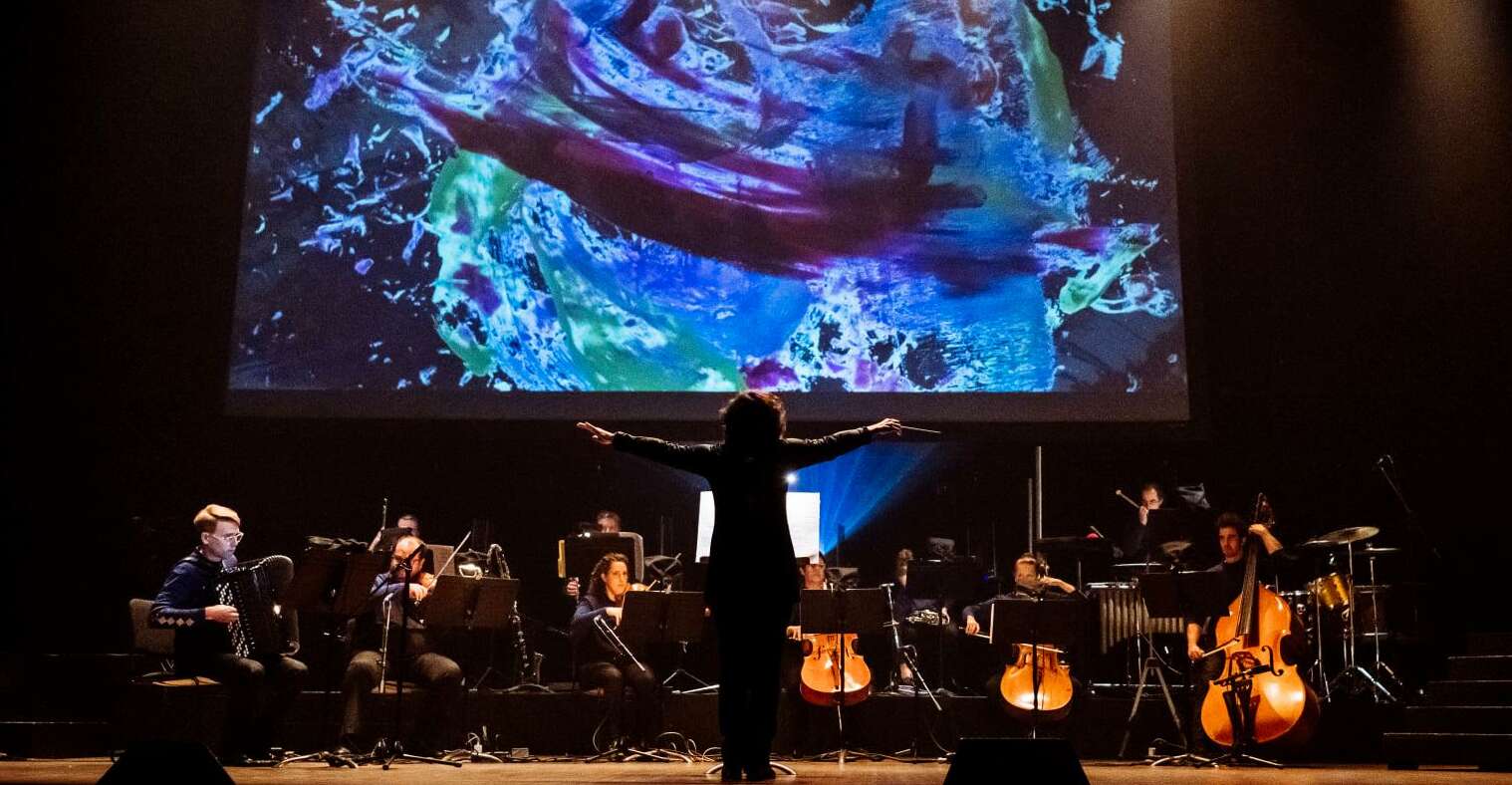 (Image courtesy: L'Ensemble contemporain de Montréal/Facebook)
Artistic Director and founder of the Contemporary Ensemble of Montreal (ECM+), Véronique Lacroix, told Ludwig van that before the pandemic even began, there were already discussions about wrapping up the ensemble.
The news was announced in Montréal during what was going to be one of ECM+'s final concerts. The ensemble has been a leader among Canadian chamber orchestras, having created over 280 works since it was founded in 1987.
ECM+ adopts flexible instrumental arrangements by forming small groups of soloists or a chamber orchestra of around 20 musicians. Their collaborators have included Louise Bessette, Marc-André Hamelin, Matt Haimovitz, dance companies Flak and Cas public, Natalie Choquette, and Jonathan Crow.
Since 1998, ECM+ held a residency at Conservatoire de Montréal, recorded eleven albums, and had several concerts broadcast on Radio-Canada. They participated in festivals internationally including Ottawa Chamberfest, ISCM World Days of Contemporary Music, and Belgium's ARS Musica Festival.
"We have been here for 35 years," Lacroix told Ludwig van. "We have made 300 creations, several international tours, 11 Canadian tours, and 70 concerts across the country just for Generation [ECM+'s national composition competition]," she explained. 
ECM+'s Generation project sees young composers tour across Canada over the course of 18 months while presenting their work. "Generation plays a very important role in balancing the Canadian contemporary music scene," said Lacroix. 
Having continued nationwide since 1994, Generation is the only project of its kind in Canada and will be continued by Quebec's Ensemble Paramirabo with six years' worth of funding by ECM+ to aid in its maintenance.
"The list of our accomplishments is very long and covers all aspects of the discipline," Lacroix continued. "We worked so hard. I did exactly what I dreamed of. I still have the flame, but no longer have the energy. Before, the word 'fatigue' was not even a reality for me, but time does its work," she reflected.
"Good luck to all, especially to the young composers and performers whom I wish to continue their journey with confidence," wrote Lacroix on Facebook. "Creation is a long and wonderful journey where good companions meet, along the way…"