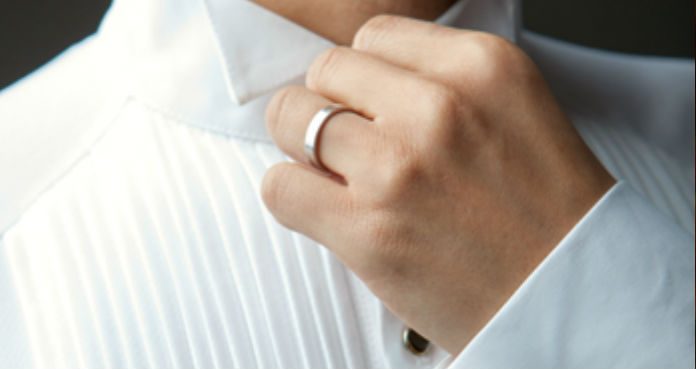 The Violin Channel recently caught up with the creator of Coregami concert dress shirts – the world's first moisture-wicking high-performance tuxedo shirt.
In a VC-exclusive blog, Kevin Yu talks us through his revolutionary new performal wear project – combining athletic functionality with formal aesthetics to keep concert artists cool, dry and active throughout intense live performances.
"Although I've been studying the violin for more than 30 years, the idea of Coregami didn't start in a concert hall nor did it begin in a creative think tank. Ironically, it was born on the running trail! The truth is, I was never looking to invent, disrupt, or design anything. I was comfortably working in corporate America while performing in a symphony. Starting a company couldn't have been further from my mind. Coregami was really born out of a personal frustration to solve a wardrobe problem, as I simply could not find a shirt that functioned well for musical performance.
My lightbulb moment occurred after a morning run a few years ago. As I was dripping in sweat, I took a closer look at my Under Armour athletic running shirt. It was stretchy, moisture-wicking, and light as air. And, it made me feel different—like a professional athlete! I thought to myself, 'Why can't I be this comfortable while I'm on the concert stage?' The bigger question was why wasn't there performance-based formalwear. Ask any musician, and he or she will surely tell you that live performances are nothing short of an endurance sport.
I knew I couldn't be the only musician feeling frustrated by the limited options, struggling to get by with only stiff, stuffy tuxedo and dress shirts. So I decided to start asking all my colleagues in the industry, and it turned out that my wardrobe woes weren't so personal, after all. Uncomfortable formalwear seemed to be a universal problem—and that gave me the courage to move forward.
I truly started at zero, though. I had the idea, but I didn't know the first thing about the fashion industry much less how to design clothing. But, having worn formalwear as a violinist for 30 years, I did have a clear understanding of what was suitable—and what was wrong with the standard shirts on the market. Still, it was an uphill climb. Research, meetings, more research, trial and error… you could say we iterated our way through many prototypes and failed our way to a solution that featured both form and function. But what has been critically important to me from the beginning is including key members of our music community in the development process. After all, they are who Coregami is serving.
The Gershwin tuxedo shirt was our first release in 2015 followed by the Bernstein dress shirt, both of which beautifully showcase why Coregami is vastly different from normal formalwear. Our unique moisture-wicking, stretch fabric is incredibly comfortable with the softest pleats and shaping in the world. A base layer means no undershirt is required—and no sweat stains. Plus, its low-maintenance, wash-and-wear quality makes it perfect for those traveling concert tours. We are also the first to have an open-shoulder design–inspired by professional golfers. And, single cuffs (not French cuffs) eliminate sleeve catch.
Music has always been and will always be my passion. So, it continues to be nothing short of an honor to also serve this music community—my community—with Coregami and to witness this concept of technical formalwear sweeping through every major symphony orchestra in the country with Coregami being worn by the most elite musicians on Earth. Every day, I'm more inspired.
-Kevin"