SAD NEWS | Cypress String Quartet to Disband After 20th Year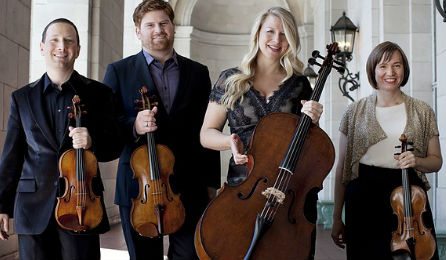 It has been announced today that the San Francisco-based Cypress String Quartet is set to disband at the conclusion of the 2015/16 season - after 20 years together.
It is understood the group, violinists Cecily Ward and Tom Strong, violist Ethan Filner and cellist Jennifer Kloetzel came to a collective decision that now was the right time for them to move on to explore new artistic territories as individuals.
CYPRESS STRING QUARTET | BARBER | STRING QUARTET IN B MINOR | 2ND MVT | WGBH MUSIC
The ensemble has expressed deep gratitude to the vast numbers of fans, donors, fellow musicians and presenters who have supported them over the past 20 seasons.
A farewell concert will be presented at the Green Room of the San Francisco War Memorial on June 26, 2016.