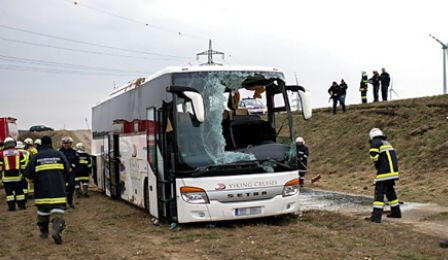 A bus carrying 13 members of the Czech Philharmonic Orchestra has crashed near the Austrian village of Mistelbach – leaving two orchestral musicians seriously injured.
It is understood the bulk of the orchestra flew from Vienna to Poland on Sunday, with the bus then used to ferry the 13 musicians, not required to continue the tour, back to Prague.
Concertmaster and VC 'Artist' Josef Spacek has this morning released the following statement via social media: "I am alright, I wasn't on the bus. Please think of my colleagues. Hopefully they recover soon!"
Lower Austrian police have indicated they believe the 38 year old driver may have fallen ill whilst at the wheel – sending the vehicle careering down a seven meter embankment.
All onboard but two have been released from hospital – with the two said to be in a stable condition.