Dallas Symphony To Host New 'Women in Classical Music' Symposium
The Dallas Symphony Orchestra has announced the upcoming launch of a new 3-day inaugural 'Women in Classical Music' Symposium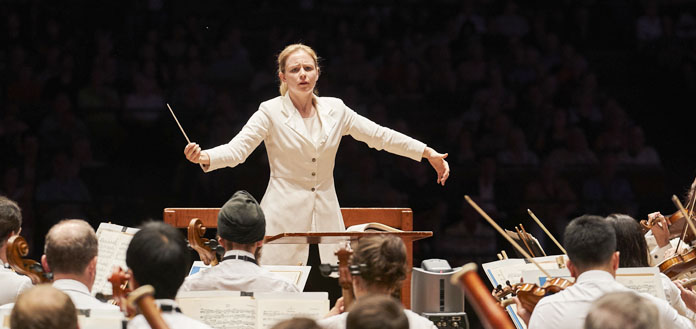 The Dallas Symphony Orchestra has this week announced the upcoming launch of a new 3-day inaugural Women in Classical Music Symposium - set to be hosted at the Meyerson Symphony Center in Dallas, Texas from the 6th to the 9th of November, 2019.
The symposium will feature performances, talks, public keynote presentations and panel discussions on topics relevant to women in the classical music industry - including 'Changing the Script of Women in Classical Music,' 'Pathways for Change' and the 'Practical Next Steps'.
The year's panelists and moderators to include conductor Gemma New, Primo Artists Founder and CEO, Charlotte Lee, President and CEO of the Texas Women's Foundation, Roslyn Dawson Thompson - and Executive Director of the Greater Dallas Youth Orchestra, Cathy Hernandez.
"Though we are definitely seeing strides in the leadership roles of women in classical music, the representation of women on the conductor's podium and as regularly commissioned composers must improve ..." Dallas Symphony CEO & President Kim Noltemy has this week said.
"We are committing to a sustained effort to make changes to the industry to provide increased opportunities for women to succeed in the classical music business ... now is the time to make this happen," she has said.
To register for the conference, visit: mydso.com/women.
The Violin Channel will be coming to you live from Dallas, Texas for the 3-day event.
Join us backstage.