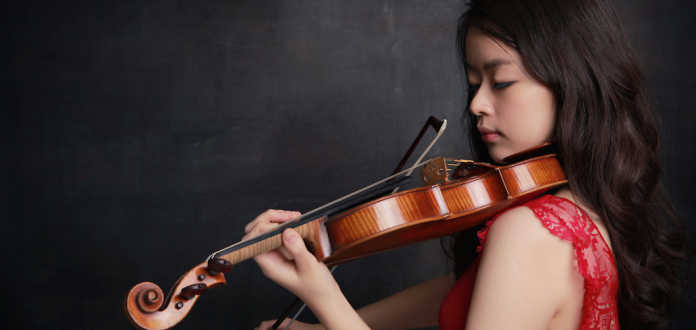 With the 2015 Joseph Joachim International Violin Competition entering its final stages in Hannover, VC recently caught up with a number of former 1st prize winners, to get a better understanding of their time in Germany – and the opportunities the triennial event has presented.
Former 1st Prize winner, VC 'Young Artist' Dami Kim guest blogs about her 2012 experience.
"Coming into the 2012 Joseph Joachim International Violin Competition, in Hannover I had very low expectations. I remember it as a really difficult time in my life and I remember feeling extremely exhausted, both mentally and physically.

I had played in the Queen Elisabeth Competition final less than one month prior, with very different repertoire requirements, and I recall feeling fatigued, emotionally flat, unmotivated and under prepared.

My teacher, Ms Miriam Fried at the New England Conservatory, even suggested at the time that perhaps I should cancel all competitions for the remainder of 2012 – so to regroup and rebuild my focus.

I did however already have my return ticket booked to Europe, so I decided I would attend the competition, and play for the experience.

It proved to be a wise decision – and one that changed the path of my life.

The Hannover competition is a very unique experience, with it offering its candidates 5 opportunities to perform – each with wildly varying and contrasting musical styles and ideas.

I tried to approach each round simply as another concert opportunity and put the competition completely to the side – and it really aided me.

It allowed me to dig my best deep from within.

I was also blessed with the most wonderful host family in Hannover – Mr & Mrs Harmut and Getraude Sellge. They were so wonderful and supportive throughout the competition. I was particularly fortunate as their house design was such that my residence was in a separate building to their main home – allowing me the luxury to practice into the early hours of the morning.

Mr Sellge was also a fantastic chef – preparing many delicacies including very yummy Korean-style pancakes.

It has proved to be the lucky home. 2009 1st prize winner Fumiaki Muira also stayed as a guest of Mr & Mrs Sellge.

I will always be very grateful that I took the leap, despite my hesitation, to attend the Hannover Competition.

Winning 1st prize proved to be a life changing experience – both personally and professionally.

I feel I came away with a lot more confidence from the experience – in both myself personally, my career and my music.

Congratulations to all 6 worthy finalists this year. You were all fantastic!

- Dami Kim"
[video_lightbox_youtube video_id="Y51cKaH5VIc" width="590" height="385" auto_thumb="1" ]
DAMI KIM | BEETHOVEN VIOLIN CONCERTO | JOINT-1ST PRIZE | 2012 JOSEPH JOACHIM INTERNATIONAL VIOLIN COMPETITON, HANNOVER