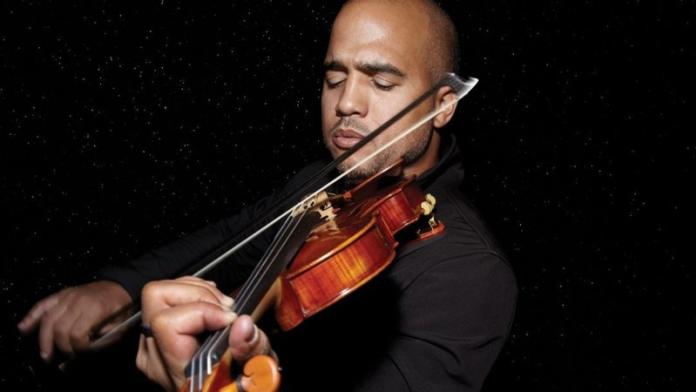 As Resident Artistic Catalyst, Roumain will compose two commissions, perform as a soloist with the New Jersey Symphony Orchestra (NJSO) under the baton of Music Director Xian Zhang, advise on programming concerts, and engage with the orchestra's education and community programs. His position is a new role developed by the NJSO as a means to increase diversity, equity, and inclusion in the arts.
Described as "about as omnivorous as a contemporary artist gets" by the New York Times, Mr. Roumain has collaborated with artists from a variety of different genres, including Philip Glass, Bill T. Jones, Savion Glover, and Lady Gaga. As a violinist, his unique sound is influenced by myriad electronic, urban, and African American music. He also composes chamber, orchestral, and operatic works, and has won an Emmy Award for Outstanding Musical Composition.
"I am excited, honored, humbled and ready to collaborate with the legendary New Jersey Symphony Orchestra, as we move forward together within our work towards change, equity, community and innovation," Roumain said in a statement. "Working closely with Maestro Xian Zhang (whom I consider a vital mentor and close friend), the staff, board and the exceptional musicians of the orchestra, together we will unlock a world of new ideas and endless possibilities for the communities we will all serve and the continued success of the NJSO organization.
"Daniel is an important artist driving necessary change in the orchestral world through both his music and his activism," said NJSO President & CEO Gabriel van Aalst. "The NJSO is committed to the vital work of becoming a more diverse, equitable and inclusive institution, and Daniel will be a key voice for the Orchestra as we work towards that mission both on stage and in the community."