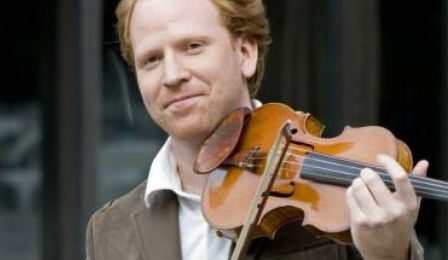 British violinist Daniel Hope has today been announced as the recipient of the 2015 European Cultural Prize for Music.
'Daniel Hope is a great artist, whose serious and refreshing approach to classical music creates generations of new listeners … he builds bridges between different musical worlds and thus stands for tolerance and openness' European Cultural Foundation President, Tilo Braune has said.
'Our cultural heritage in Europe is unique and I see it as the responsibility of every artist to protect, to celebrate and to share this heritage ...' Daniel has said.
The accolade will be presented on the 2nd October at the Dresden Frauenkirche.
Awarded this year to celebrate the 25th anniversary of the German reunification, previous winners include Daniel Barenboim, Placido Domingo and the Berlin Philharmonic Orchestra.
Other 2015 recipients include actor Manfred Krug who will honoured for his life's work - and tenor Jonas Kaufman and soprano Angela Gheorghiu who will be awarded the European Soloist Prizes.