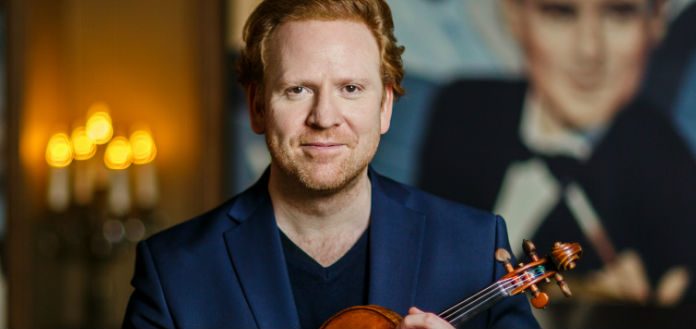 The New Century Chamber Orchestra, in San Francisco, has today announced the appointment of British violinist Daniel Hope as its new Music Director - effective from the beginning of the 2018-19 season.
Daniel, 44, has served as an artistic partner with the ensemble since September 2017.
"We are delighted to welcome Daniel Hope as a permanent member of the New Century family …" the orchestra's board president Paula Gambs has said.
"The impact that he has had on the entire organization in such a short space of time has been astonishing … it was unanimously agreed that Daniel, one of the world's most creative, exciting and forward-thinking artists today, is the person to lead the orchestra into its next chapter," she has said.
"The connection I felt with each and every member of this fine orchestra was immediate from the first moment we played together …" Daniel has said.
"New Century has achieved a vast array of impressive milestones in their 25 year history and their eagerness and ambition to continue building upon this is contagious … I am honored to be a part of this inspiring journey and look forward to accomplishing many more milestones together," he has said.
Daniel will replace Nadja Salerno-Sonnenberg - who stepped down from the role in 2017.