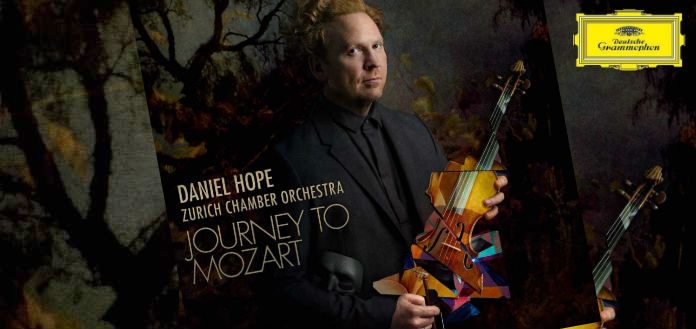 Deutsche Grammophon has this week announced the release of British violinist Daniel Hope's new album: 'Journey to Mozart'.
Recorded with the Zurich Chamber Orchestra, the disc explores the musical period from 1760-1810, before, after and around Mozart's life - through the violin works of Mozart and his contemporaries Gluck, Haydn, Josef Mysliveck and Johann Peter Salomon.
"I've spent my whole life performing Mozart … but over the last 10 years I've also become fascinated by the composers around him - where the world of music changed forever ..." Daniel has told The Violin Channel.
"I thought it could be interesting to devise a chronological journey to Mozart, showing what came before and after his genius … " he has said.
"This relatively short period of history is filled with revolution, upheaval and yet great inspiration … this album places Mozart's timeless music in an historical context … I hope the listener will find the time to hear the programme as a whole, to take the journey."
Track previews available now on Amazon and iTunes: