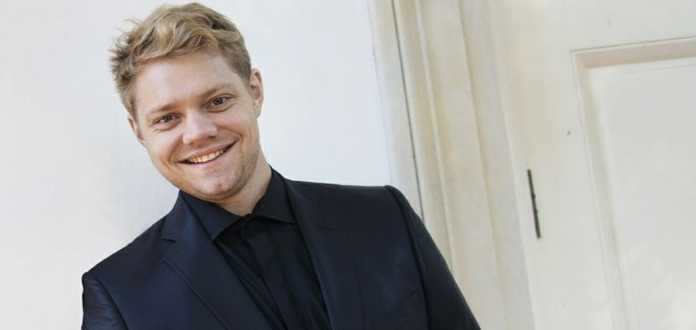 The Violin Channel recently caught up with Atlanta Symphony Orchestra Concertmaster, Norwegian-born violinist David Coucheron at the Aspen Music Festival & School - where he discussed his unique approach for tackling stage nerves.
"How to combat nerves? That is the completely wrong question to ask ... You shouldn't try to fight it, you should try to enjoy it," David has told VC.
[video_lightbox_youtube video_id="IAiZgtySoRU" width="590" height="385" auto_thumb="1"]
DAVID COUCHERON | ATLANTA SYMPHONY ORCHESTRA CONCERTMASTER | 'COMBATING CONCERT STAGE NERVES'
" I would like to talk to you a little bit about nerves – nerves for competitions and concerts.

There are a couple of things I would like to address. The first thing is: Nerves are good! Nerves are a positive thing! If we weren't nervous, then something would be wrong.

If you are going on stage and you don't feel any butterflies - then I would be a little concerned.

We play music, because music communicates feelings in a way that words cannot do, and it reaches people, and if you don't care about what you are doing, then I dont think you would be nervous.

Nerves show that you care about what you are doing and that you want to do a good performance.

Nerves are there to enhance your performance – if you think of it from a jungle perspective, they make you better, they make you faster and they make you more alert.

Those are the kind of things I try to think of when I do feel like I might get nervous or if I'm not sure how things are going to go.

How to combat nerves? That is the completely the wrong question to ask. You shouldn't try to fight it, you should try to enjoy it. You are at a different state of mind to that in which you normally are – and it should make you a better player not a worse player.

So often people feel like they get a little nervous and they start to completely freak out and that starts a cycle - a downward spiral that gets worse and worse because you get a little nervous and then you get nervous because you get nervous – and it's never ending.

What I try to do when I go on stage is to focus on exactly what it is I have to do.

We are there to do a job, we are there to deliver something that we have worked on for hopefully a very long time and we are there to entertain the audience.

They dont want to come to a concert to see you fail, they want to experience great music, and we are there to give that to them.

Instead of having a mindset that I might get nervous, and this might go wrong, try to think: 'This is going to be great! – This is going to be wonderful' and if you are nervous, so what – everyone is nervous!

It's like practicing. You have to practice 1000s of times and you have to practice your mind going on stage and being in that situation 1000s of times as well – so when you do go on stage for real its something that you are familiar with.

I think people practice a lot in the practice room but don't really think what it is going to be like going on stage in front of 1000s of people and then they get shocked, they get scared, they get nervous, and then they get more nervous because of that.

It's a very mental game that you have to remember to practice - just as much as the violin! "
A graduate of the Curtis Institute of Music, The Juilliard School and the Guildhall School of Music, David Coucheron joined the Atlanta Symphony Orchestra as Concertmaster in September 2010 – at the time, the youngest Concertmaster among any major US Orchestra