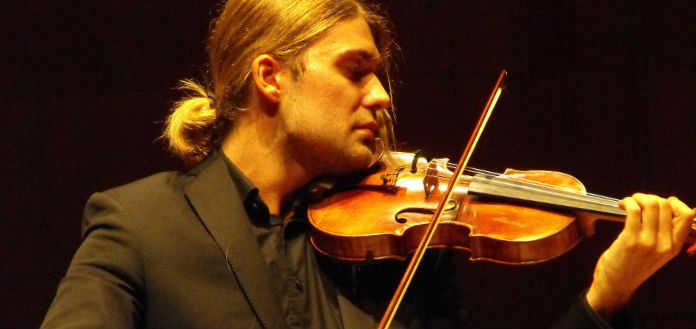 The New York Post is today reporting that violinist David Garrett's ex-girlfriend Ashley Youdan has launched a $12 million lawsuit against the instrumentalist - claiming she was the victim of physical and mental abuse.
Youdan, 28, an X-rated actress is claiming she was physically assaulted and forced to do a number of humiliating acts during the course of their relationship - including drinking the violinist's urine.
Ms Youdan, who uses the adult name 'Kendall Karson' has made claim the pair met when Garrett originally hired her for adult services in August 2014 - before he soon encouraged her to give up her adult-film career and move into his Manhattan apartment as his full-time girlfriend.
The Manhattan lawsuit has claimed Garrett later introduced the porn star to his family and friends as his fiancee.
The complaint is supported by voice recordings, photographs and medical records, Youdan's lawyer has reportedly told The New York Post.
David Garrett's lawyer, Brian Mass has said the allegations are 'outrageous and baseless' and has indicated his client has not received such a lawsuit.
"She has made private things public against my will and I feel that she is blackmailing me," David has told the German Die Welt Newspaper.
"That is absurd and completely contradicts my attitude to women: I have never been violent towards any woman ... everything that happened between us, was consensual, without violence and without compulsion," he has said.
"I have done nothing illegal. Trial or no. I do not deserve to be pilloried," David has told Die Welt Editor, Martin Scholz.