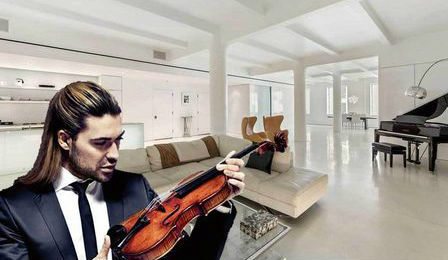 German classical-rock-pop-crossover violinist David Garrett has this week listed his fashionable New York City apartment for sale – for a $4 Million asking price.
Purchased in 2011 for $3.25 Million, the 2 bedroom, 2 bathroom, all white 'colourless' loft', in New York's fashionable Chelsea district, features travertine floors and a wood-burning fireplace.
"I have flats in New York and Berlin but have not even used this apartment much," the 34 year old Juilliard School graduate has said, ".... given I am touring and away for up to 340 days a year".