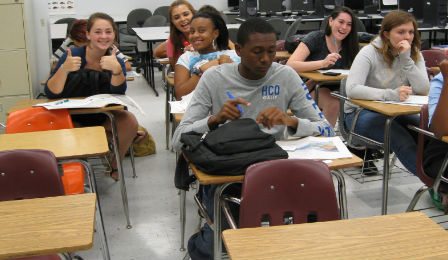 The Detroit Symphony Orchestra has yesterday launched the first of a series of live educational webcasts – viewed in 425 American schools, by over 40,000 students.
The 'Classroom Edition', an extension of the orchestra's free high-definition 'Live from Orchestra Hall' webcast service, featured two performances of 'An American Adventure' - hosted by American actor Damon Gupton and featuring the debut of Assistant Conductor, Michelle Merrill.
"I think there's an opportunity for us to do this for hundreds of thousands of students," Detroit Symphony Orchestra Executive Vice President, Paul Hogle has said, "...You don't have to be in Detroit, you could be in the outskirts of the farthest-away city imaginable, and tune in for 40 minutes for an educationally based broadcast for your classroom."
Created by the content developers of 'Sesame Street' and '3-2-1 Contact', the new grant-funded, three-year series aims to bring the webcasts directly to students - by holding them during the day and incorporating interactive lesson plans for teachers.
The three year educational series is funded by the Mandell and Madeleine Berman Foundation.