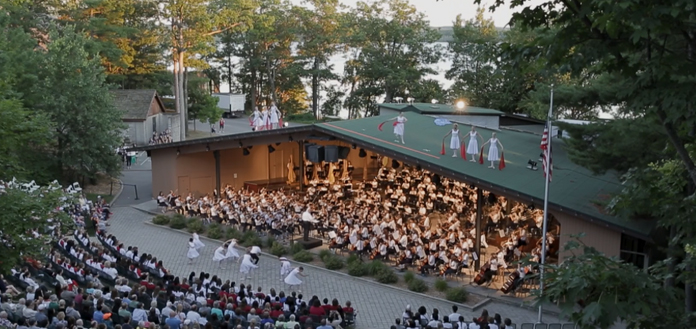 Running from June 19-August 8, 2021, this is the camp's 94th season.
The masterclasses will take place via Zoom from July 30-31 and will be available to students studying at both the Music Center at Interlochen as well as the online summer session.
The Detroit Symphony Orchestra has been working with Interlochen since 1926, when Detroit's Orchestra Hall hosted the National High School Honors Orchestra. This was the ensemble to evolve and found the orchestra of Interlochen Arts Camp. It has been a long-term and collaborative affiliation that both parties are excited to continue for the 94th season.
"For young musicians, there's nothing like the motivation and inspiration sparked by a world-class teaching artist," Trey Devey, Interlochen Center for the Arts President, said. "We're thrilled to continue our partnership with the DSO this summer and offer our students the opportunity to work with outstanding DSO performers."
"The DSO is proud to continue this renewed partnership with Interlochen for a third consecutive summer," Erik Rönmark, DSO Vice President and General Manager said. "Our musicians look forward to working with their campers virtually this year, and we look forward to future summers when we can gather in person."
Prospective students may apply to the camp via this link, education.interlochen.org as soon as possible; early applications will receive priority acceptance.
The registration deadline is June 20 for Session 1 and July 7 for Session 2; no audition or portfolio is required for registration.