Deutsche Grammophon Announces Exclusive Recording Contract with Yannick Nézet-Séguin
Deutsche Grammophon has announced the signing of Canadian conductor Yannick Nézet-Séguin to a new exclusive long-term recording contract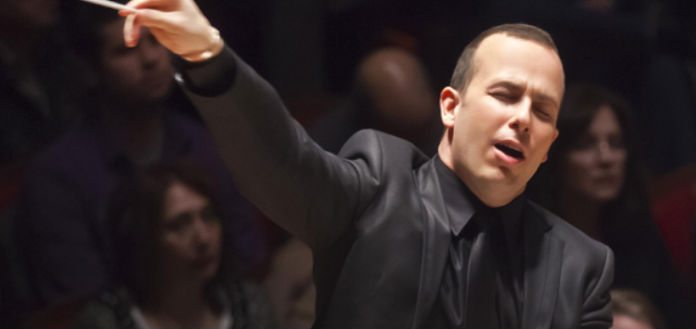 Deutsche Grammophon has this week announced the signing of Canadian conductor Yannick Nézet-Séguin to a new exclusive long-term recording contract.
The contract will include complete recordings of Rachmaninov's symphonies and piano concertos, with soloist Daniil Trifonov and The Philadelphia Orchestra - and the continuation of the Mozart series with the cast of the Baden-Baden Festspielhaus.
Other upcoming releases will include Russian bass Ildar Abdrazakov's first album of solo arias, Mahler's Symphony No.8 and a continuation of the Stravinsky ballet cycle with The Philadelphia Orchestra - and Mozart's Piano Concerto in D Minor with superstar Korean pianist Seong-Jin Cho.
"I am thrilled to announce that I am now an exclusive Deutsche Grammophon artist ..." the 43-year-old Montreal Orchestre Métropolitain, Philadelphia Orchestra and Metropolitan Opera Music Director has said.
"After a decade of recording regularly on the yellow label, we are now looking forward to incredible future releases and projects," he has said.
"Over the past decade Yannick Nézet-Séguin has risen to become one of the world's leading conductors ..." Deutsche Grammophon President Clemens Trautmann has said.
"A charismatic force of nature who brings great music to life in a way that few others are able to do," he has said.