Deutsche Grammophon Announce New Exclusive Creative Partnership with Daniel Barenboim
Deutsche Grammophon has announced a new creative partnership and exclusive recording contract with conductor and pianist, Daniel Barenboim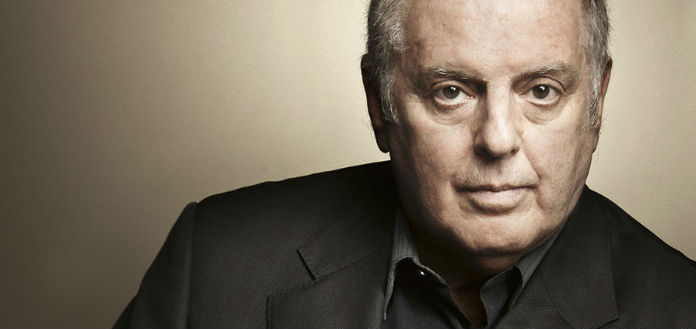 Deutsche Grammophon has today announced a new creative partnership and exclusive recording contract with conductor and pianist, Maestro Daniel Barenboim.
The label has indicated they intend to develop three distinct recording series as part of the new collaboration: 'Barenboim: The Pianist and Conductor', 'Barenboim: The Chamber Player' - and 'Barenboim: The Educator and Innovator'.
"I welcome this exclusive relationship with Deutsche Grammophon …" the 75 year old Maestro has said.
"We want to share what happens when performers explore music on all levels ... emotional, sensory, spiritual, intellectual ... and open minds to the understanding and insights that this can bring to our lives," he has said.
"The Maestro made his first recording for the yellow label over 45 years ago and we are delighted to continue the relationship with this new collaboration ... we look forward to exploring a wide spectrum of music with one of the greatest and most versatile classical musicians of all time," Deutsche Grammophon President, Clemens Trautmann has said.
The label has also confirmed a commitment to supporting the partnership with innovative social media campaigns, a strong YouTube presence - and new initiatives for children's television.
Upcoming releases are set to include: 'Summertime with Barenboim', featuring the four symphonies of Brahms with the Staatskapelle Berlin - and a recording of Mozart's two piano quartets with violinist Michael Barenboim, violist Yulia Deyneka and cellist VC Artist Kian Soltani.
Further projects are also set to include the recording of the Dvorak Cello Concerto with VC Artist Kian Soltani and the Staatskapelle Berlin - and Smetana's 'Má Vlast' with the Vienna Philharmonic, the label has indicated.