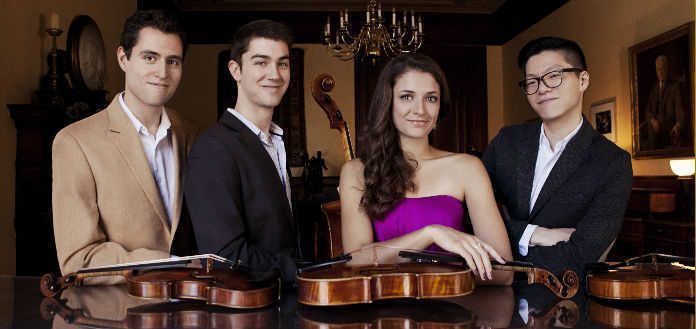 VC Artists Dover Quartet have this week been announced as The Kennedy Center's new three-year-term Quartet-In-Residence, in Washington DC.
In their new role, the ensemble will perform a number of times during the 2018/19 season - including a season opening recital, a performance at Composer-in-Residence Mason Bates's KC Jukebox series and a number of educational outreach initiatives.
"We couldn't be more excited to begin this 3-year residency at the Kennedy Center," the Dovers have told The Violin Channel.
"We have always admired this venerable organization ... not only for their commitment to presenting live music at the highest possible level, but also because they are passionate about music education and community involvement ... we look forward to being a part of their great mission," they have said.
The Kalichstein-Laredo-Robinson Trio will continue in their role as the performing arts venue's Trio-in-Residence.