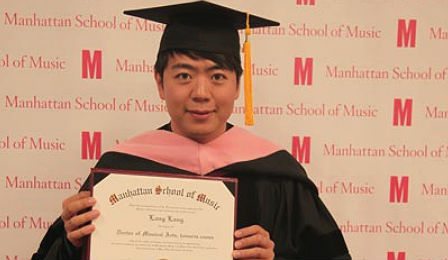 It has been announced that 31 year old piano virtuoso Lang Lang will be awarded an Honourary Doctorate from the Birmingham City University.
The award will be presented at Birmingham's Symphony Hall this Friday evening – at the conclusion of the celebrated Chinese pianists' only 2014 UK recital.
Lang Lang has previously been awarded Honorary PhDs from London's Royal College of Music and the Manhattan School of Music - and is an honorary fellow of Oxford University.