Dr. Sharon Azrieli on the Azrieli Music Prizes
Learn more about Canada's largest competition devoted to music composition
The Violin Channel recently discussed the prominent music composition competition with Dr. Sharon Azrieli CQ, the visionary behind the Azrieli Music Prizes, the Azrieli Foundation Board Director, and the Board Liaison on the Azrieli Music Prizes Advisory Council.
The 2024 competition is seeking submissions for a cappella choral works that will match the force of its Performance Partner, the Orchestre Symphonique de Montréal Chorus (OSM Chorus), including up to four additional instruments and/or soloists.
Submissions will be received for all four Prizes until Friday, May 5, 2023. Apply here.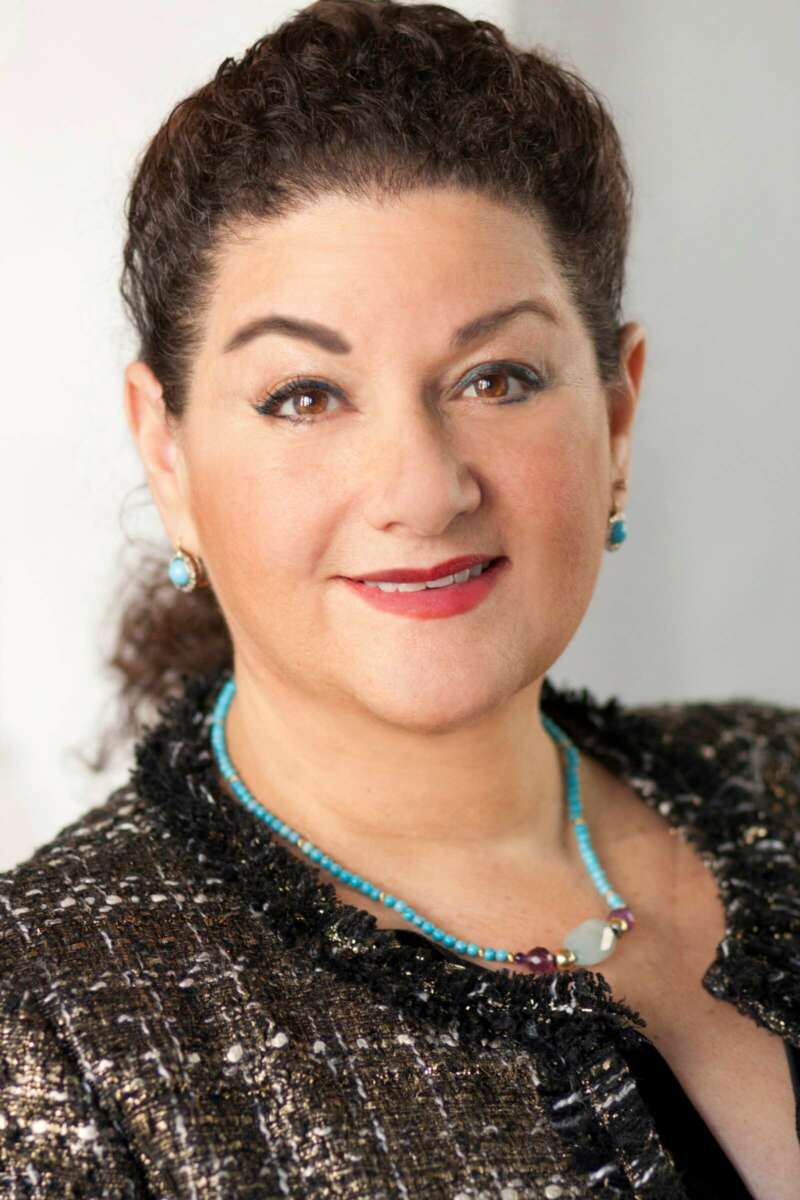 Tell us about the Azrieli Music Prizes.
The Azrieli Music Prizes (AMP) began as a vision I had back in 2014 for a new Azrieli Foundation program. They take place every two years. I'm proud to say that AMP is now Canada's largest competition devoted to music composition!
In the beginning, we launched with two prizes focused on Jewish music – The Azrieli Prize for Jewish Music and The Azrieli Commission for Jewish Music. The Commission encourages applicants to address the question, "What is Jewish music?" After two editions, we added a third prize – The Azrieli Commission for Canadian Music – which encourages composers to embrace the complexities of composing music in Canada today. For the 2024 edition, I'm thrilled that we've added a fourth and final prize – The Azrieli Commission for International Music – which allows composers to share what they find important about their musical identity within humanity's broader cultural heritage.
While the Canadian Commission is open to residents of Canada, the other three prizes are open to the international music community with nominations accepted from individuals and institutions of all ages, genders, nationalities, faiths, and backgrounds.
Composers' and instrumentalists' careers are quite different by nature, and it can sometimes be more difficult to make a living as a composer. How do you feel winning such a prestigious prize impacts the life of a composer?
AMP is able to offer two important things to its Laureates: time to create and an encouraging community to support them in creating the best piece possible.
We also provide support beyond the world premiere, which is key to a new work's future success. AMP provides at least two international performances of winning works and professional recordings. Plus, we have the AMP Performance Fund, which supports ensembles in preparing and presenting performances of Prize-winning works for the public.
What is AMP looking for in a potential winner?

For each edition, our focus is on a different instrumentation. This year we're glad we can focus on a cappella choral works, now that pandemic restrictions are a thing of the past. No matter what, AMP is always looking for proposals that show the most creativity, artistry, technical proficiency, and professional expertise in response to our submission guidelines. Take a look at our website for more details.
Basically, we are looking for excellent composers – the best to be found around the world!

Can you tell us what candidates can expect to win for each prize?
Each of our four 2024 Laureates will receive a prize package valued at $200,000 CAD. This includes a $50,000 CAD cash prize; a premiere of the prize-winning work in Montréal by the Orchestre symphonique de Montréal Chorus (OSM Chorus) at the AMP Gala Concert in October 2024; at least two subsequent international performances; a professional recording of their prize-winning work for a future commercial release; and publicity support for all of the above.

Regardless of whether they are chosen for a prize, what can candidates gain and learn from the competition process?
We believe our call for submissions really challenges composers to flex their creative muscles. Submitting an existing work is one thing. Imagining a new work within our guidelines is a whole other matter. Sticking to a specific orchestration and work length, not to mention the four prize themes, requires a higher order of creative, critical, and professional ability. It's very important to stick to the rules. Those who do it well will get their proposals in front of world-class juries! And even if they aren't selected as AMP Laureates, they can benefit from the jury feedback. We find some composers enjoy the process of imagining a new piece so much that they end up composing their proposed work, even though they didn't win the competition.
In your opinion, what impact has the organization made on the music industry thus far?
So far, AMP has helped elevate the profiles and advance the careers of 10 extraordinary composers! We are so proud of the beautiful new works we have helped bring to life. We've delivered four gala concerts, four albums (including the JUNO Award-winning New Jewish Music Vol. 3), streamed this content to more than 50,000 people in 65 countries, and supported more than a dozen other concerts of our Laureates' works around the world. It's incredible to think this all started from just an idea I had nine years ago.
What initiative are you particularly proud of since the beginning of the Azrieli prizes?
I'm so proud of the growth of AMP over the past almost decade. But in particular, the introduction of the latest prize – The Azrieli Commission for International Music – has been such a source of joy and pride for me. And just in time for our tenth anniversary! This new Prize further advances AMP's goal of creating intercultural understanding through music, which we need more of these days!