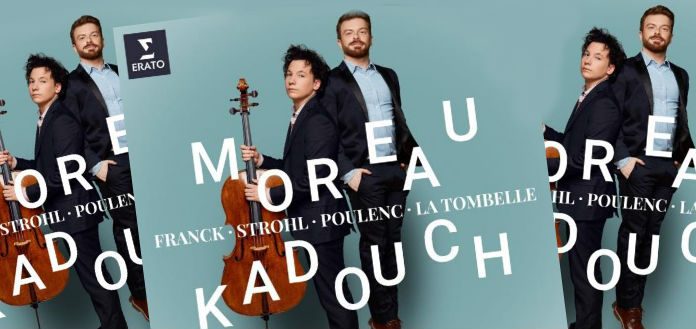 Warner Classics & Erato has this month announced the release of cellist, VC Artist Edgar Moreau's new double album, 'Franck, Strohl, Poulenc, La Tombelle'.
Recorded with acclaimed French pianist David Kadouch, the discs feature the cello sonatas of César Franck, Francis Poulenc, Rita Strohl and Fernand de La Tombelle - and the world premiere recording of Poulenc's 'Souvenirs'.
"When this opportunity came to me, I really wanted to record French repertoire from the late 19th and 20th centuries, with a French pianist … so I proposed the project to David Kadouch - who is one of the most talented pianists of our generation,"  Edgar has told The Violin Channel.
"My idea was to record two famous French sonatas, Franck and Poulenc … coupled with two lesser known sonatas, Strohl and de La Tombelle … and then add the world premiere recording of Francis Poulenc's 'Souvenir', written in 1944, to compete the arc of the project," he has said.
"One of my missions is to present new works to the public … so if some young cellists are interested in practicing the Rita Strohl sonata after listening to my discs … I would be very honored!" 
Track previews available now on Amazon and iTunes: