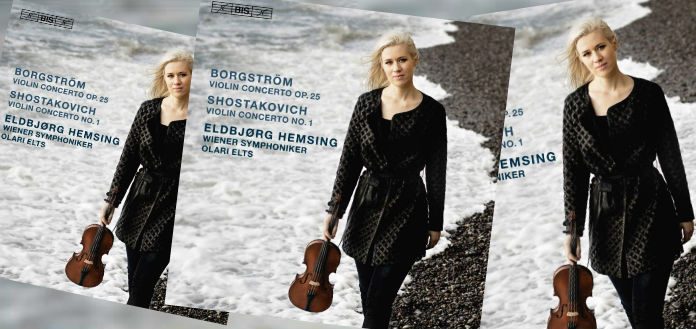 BIS Records has announced the release of Norwegian violinist Eldbjørg Hemsing's new album: Borgström & Shostakovich: Violin Concertos.
Recorded with conductor Olari Elts and the Vienna Symphony, the disc features Shostakovich's Violin Concerto No. 1 in A Minor - coupled with the 20th Century Norwegian composer Hjalmar Borgström's Violin Concerto in G Major.
"Contrasts have always been a great fascination for me ..." the 28-year-old virtuoso has told The Violin Channel.
"I really wanted to record Shostakovich's iconic first violin concerto ... but I also really wanted to pair it with something very different - and something close to my roots and to the rich cultural heritage of Norway ... " she has said.
"I am on something of a mission to try and re-introduce and create curiosity about Hjalmar Borgström (1864-1925) and his music ... a composer most people probably haven't even heard of before."
Track previews available now on Amazon and iTunes: