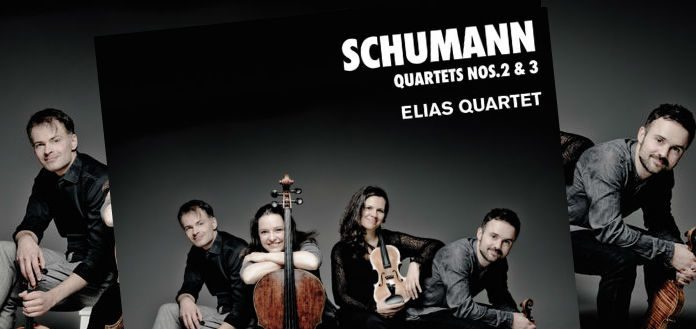 Alpha Classics has this week announced the release of the Elias String Quartet's new album 'Schumann' - featuring Robert Schumann's 2nd and 3rd String Quartets.
"We've always felt close to the Schumann quartets …" the British-based ensemble has told The Violin Channel.
"His third quartet is one that we've been playing for years and always seem to come back to when programming … the second quartet we came to a bit more recently and instantly fell in love with … together they are like two contrasting sides of the same coin," the former BBC Radio 3 New Generation Artists have said.
"So much of Schumann's music is about the spontaneity and flexibility of the moment …this is why we chose to record this disc in a live setting, with an audience, rather than in a studio where repetition in search of perfection can make it more difficult to capture the ephemeral quality of his music."
Track previews available now on Amazon and iTunes: