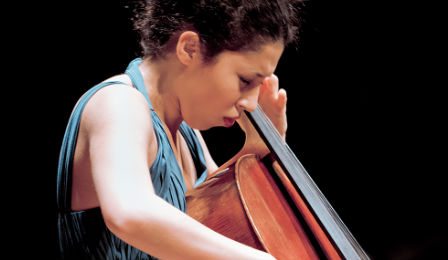 21 year old Ella van Poucke from the Netherlands has been awarded 1st prize at the 2015 Isangyun International Cello Competition, in Tongyeong, South Korea.
2nd prize was awarded to Mon-Puo Lee from Spain - and 3rd place to James Jeonghwan Kim from South Korea.
A student of Frans Helmerson at the Kronberg Academy, Ella is a former major prize winner at the Princess Christina International Cello Competition and the Cello Biennale Amsterdam.
She will receive KRW 30,000,000 (US$26,000) a cd recording - and a number of important South Korean concert engagements.