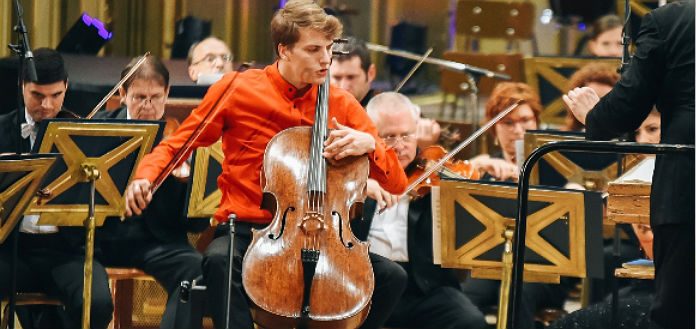 23-year-old Marcel Johannes Kits from Estonia has just minutes ago been awarded 1st prize at the 2018 George Enescu International Cello Competition - in Bucharest, Romania.
A graduate of the Trossingen University of Music and the Berlin University of the Arts, where he studied with Francis Gouton and Jens Peter Maintz, Marcel is a former major prize winner at the Brahms International Cello Competition.
He will receive 15,000 EUR (US $17,000) – plus a number of important international performance invitations.
2nd prize was awarded to 17-year-old Yibai Chen from China.
3rd and 4th prizes were awarded to 25-year-old Stanislas Kim from France and 26-year-old Shizuka Mitsui from Japan.
The 2018 cello jury comprised: David Geringas (President), Raphael Wallfisch, Leonid Gorokhov, Alexandra Guţu, Philippe Muller, Jian Wang, Tsuyoshi Tsutsumi, Myung-Wha Chung, Arto Noras and Marin Cazacu.