BREAKING | No 1st Prize Awarded at 2018 Enescu International Violin Competition
18-year-old Italian violinist Vikram Sedona has been awarded 2nd prize at the 2018 George Enescu International Violin Competition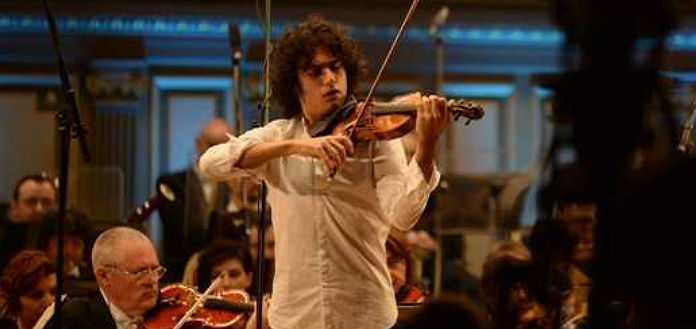 18-year-old Italian violinist Vikram Sedona has been awarded 2nd prize at the 2018 George Enescu International Violin Competition - in Bucharest, Romania.
No 1st prize was awarded at this year's competition.
3rd prize was presented to 17-year-old Italian violinist Giuseppe Gibboni.
A current student of jury member Silvia Marcovici at the University of Performing Arts in Graz, Vikram is a former 1st prize winner at the Andrea Postacchini International Violin Competition.
The decision not to award a 1st prize at this edition, was at the discretion of Jury President Pierre Amoyal, the competition has indicated.
"We have enjoyed an exceptional evening, expressive contestants, with good mature technique at a very early age … we have seen innate talent and their potential …" Competition Director Mihai Constantinescu has said.
"The President of the Jury has the supreme authority and he wished to highlight the fact that, aside from an exceptional gift, more persistence is still needed to valorize talent," he has said.
The 2018 violin jury comprised: Pierre Amoyal (President), Krzysztof Wegrzyn, Viktor Tretyakov, Remus Azoiţei, Agustin León Ara, Salvatore Accardo, Pavel Vernikov, Eduard Schmieder and Silvia Marcovici.
Previous major prize winners include: Silvia Marcovici, Philip Hirshchhorn – and VC Artists Alexandra Conunova and Fedor Rudin.