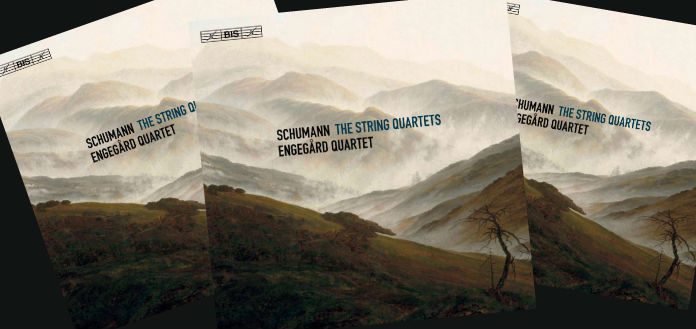 BIS Records has announced the release of the Engegård Quartet's new album: Schumann: The String Quartets.
The new disc features Schumann's Quartet No. 1 in A Minor, No. 2 in F Major and No. 3 in A Major.
"Schumann's String Quartets are a conundrum ... they contain all of his fragility and boundless romanticism, but at the same time they are extremely complex and demand a huge level of commitment ..." 1st violinist Arvid Engegard has told The Violin Channel.
"This is a challenge we have embraced and we're hoping that we will take our listeners right to the heart of Schumann's world," he has said.