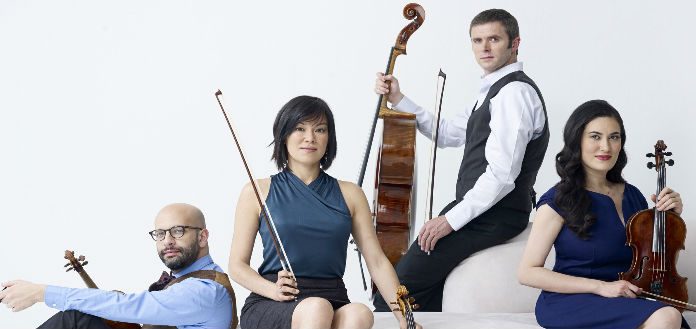 The New York-based Ensō String Quartet has today announced they are set to disband at the end of the current 2017-18 season.
Founded at Yale University in 1999, the Grammy-nominated ensemble are former major prize prize winners at the Banff International String Quartet Competition and Fischoff Chamber Music Competition - and have served residencies at Rice University's Shepherd School of Music and the Saint Paul Chamber Orchestra.
"Our love for what we're doing has not dimmed, nor has any of our deep respect, admiration and appreciation for each of our colleagues ... life has simply grown in too many different directions for us to continue to grow as an ensemble," the group has said via Facebook.
"It has been a difficult decision to reach ... but ultimately we all feel it's the right one."
The quartet has indicated 1st violinist Yura Lee, who joined the ensemble in 2016-17, will leave effective immediately - with Australian-American violinist Susie Park joining the ensemble for the remainder of the season.