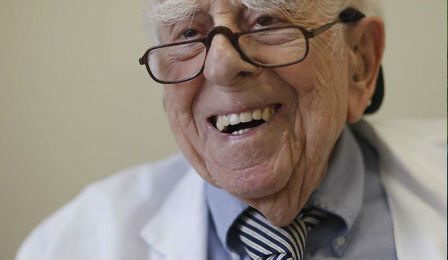 Renowned American rheumatologist, violinist and instrument collector Dr Ephraim P Engleman has passed away – aged 104.
Born in 1911 and trained as a concert violinist, Dr Engleman went on to earn a medical degree at Columbia University – before serving a position on faculty at the University of San Francisco from 1947 until his passing last week.
A noted collector of fine instruments, Dr Engleman owned a number of violins - including the 1709 'Engleman' Stradivarius, 1736 'Muntz' Stradivarius, 1743 'Carrodus' Guarneri del Gesu and the 1704 'Marquis de Sers' Pietro Guarneri.
A pre-eminent expert on rhuematology, over the past six decades he had published more than one hundred scientific and medical research papers on the topic - significantly advancing the field.