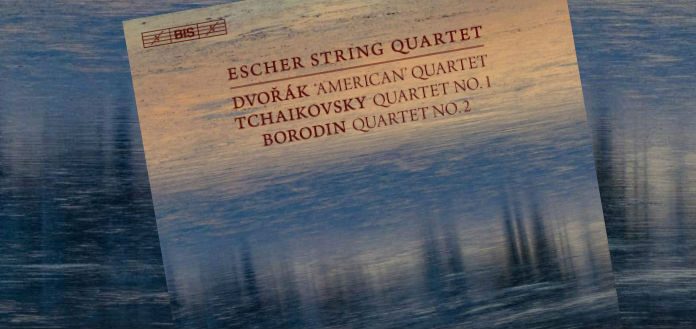 BIS Records has announced the launch of the New York-based Escher String Quartet's new album: 'Dvorak, Tchaikovsky & Borodin String Quartets'.
The new disc features Dvorak's 'American' String Quartet in F Major Op.96, Tchaikovsky's String Quartet No. 1 in D Major Op. 11, and Borodin's String Quartet No. 2 in D Major.
"Our latest cd is a throwback to the era when musicians recorded beautiful music that spoke to them - without worrying about a programmatic theme," the ensemble has told The Violin Channel.
"These three pieces are some of the most beloved and romantic quartets in the entire repertoire … all three of them contain transcendent slow movements that have been used in films, transcribed for other instruments, and become strongly identified with that composer's voice," they have said.
"We had so much fun with this cd - and we know that listeners will as well."
Track previews available now on Amazon and iTunes: