Estonian Cellist Jüri Täht has Died, Aged 92
Täht made a career in the U.S. and played in the Don Shirley Trio, which inspired the 2018 Oscar-winning film "Green Book"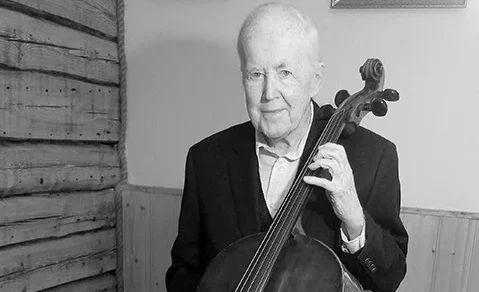 Born in 1930 in Tartu, Estonia, Täht began learning the cello at the age of six. After emigrating with his family to Germany in 1941 and during World War II, he attended Geislingen High School and studied at the Stuttgart Academy of Music from 1948 to 1950.
In 1951, Täht moved to the U.S., where he was a graduate of Dana College and the Manhattan School of Music. For over 20 years, he held a successful musical career in New York City and also worked in the Estonian department of the Voice of America in Washington D.C. 
For over 25 years, he was a member of the acclaimed Don Shirley Trio, which inspired the 2018 film, "Green Book." In 2020, Täht's life and successes were published in a book by Täht's daughter-in-law Evelin Täht, titled "Stargazing: An Extraordinary Life."
Additionally, Täht played in the Radio City Music Hall Symphony Orchestra, and Broadway pit orchestras, as well as in the bands of Frank Sinatra, Marlene Dietrich, Tom Jones, and Paul Anka. In 2002, he was awarded the fifth class Order of the White Star for his services to the Estonian state by President Rüütl.
During his retirement, he directed a foundation that provided scholarships to high-achieving students in Estonia, where he eventually moved back to in 2015.
"A star shining in the sky, the existence of which no one had noticed before, lit up before its final extinguishing to burn as bright as a flame," Evelin Täht said of the cellist. "That 15 minutes of fame that not all of us get, although some really deserve it."
Our condolences to Mr. Täht's family, friends, and colleagues.