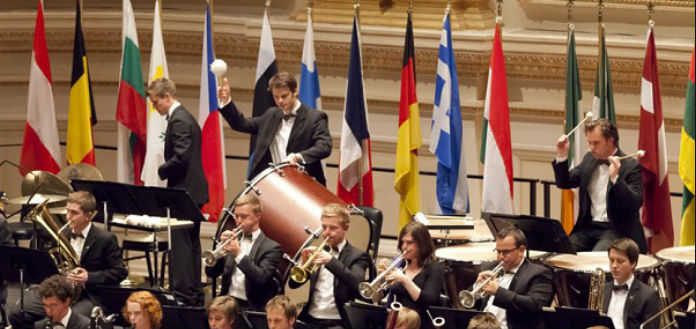 It has been announced today that the European Union Youth Orchestra will cease operations from September 1st of this year - due to a withdrawal of funding from the European Union.
Founded in 1976 by philanthropists Lionel and Joy Bryer and Italian conductor Claudio Abbado, the EUYO has for the past 38 years been funded by the European Union Cultural Ambassador, yet were informed 3 weeks ago that ongoing support has been withdrawn.
Since its foundation, the acclaimed youth ensemble has supported more than 3000 young classical musicians from all 28 European Union member states.
'If the EU is not able to help fund its own youth orchestra, an orchestra which is the only organisation in the world that recruits and brings together young people every year from all 28 EU member states in support of the ideals of the Union, then the Orchestra will cease to exist,' Marshall Marcus, CEO of the EUYO has said in a statement.
"A sad day for the EU," he has added.
The Orchestra's 2016 season, including performances at the Grafenegg European Music Campus, the Slovak EU Presidency concert, the Wrocław European City of Culture concert and the Alpbach European Forum opening concert, at this stage will still be honoured.
The orchestra has launched a public appeal at: www.euyo.eu/about/saveeuyo
Please share widely.