Maryland Binge-Drinking Ban Causes Headache for Violin Makers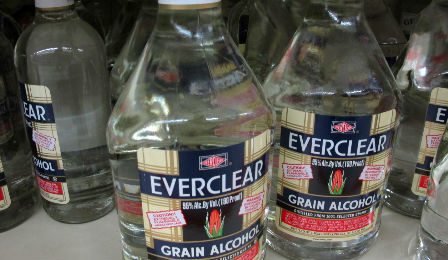 In a state-wide initiative to curtail teenage binge-drinking, the state of Maryland USA has this month instigated a total ban on the sale of 'Everclear' over-proof grain alcohol – a notorious party favourite among college students and an important ingredient in the violin varnishing and restoring process.
The highly potent, colourless and tasteless over-proof liquor has in recent years become synonymous with low-cost binge-drinking – often mixed with juice and fruit and lauded as 'the cheapest way to get drunk'.
The total sales ban has, however left many local Maryland violin makers at a loss - with the 190-proof grain alcohol long serving a useful role in dissolving colouring resin and in aiding quicker varnish drying times.
"I understand why they want to outlaw it," Baltimore violin maker Laurence Anderson has told The Washington Post, "... I just wish they made an exception for people in the arts."
Cake bakers have also become a collateral causality of the ban – with 'Everclear' often utilised by professional cake makers to dissolve icing powders.
'Everclear' has also to date been banned in the States of Virginia, West Virginia and Pennsylvania.