Fanny Mendelssohn Scholarship Announces 2022 Winners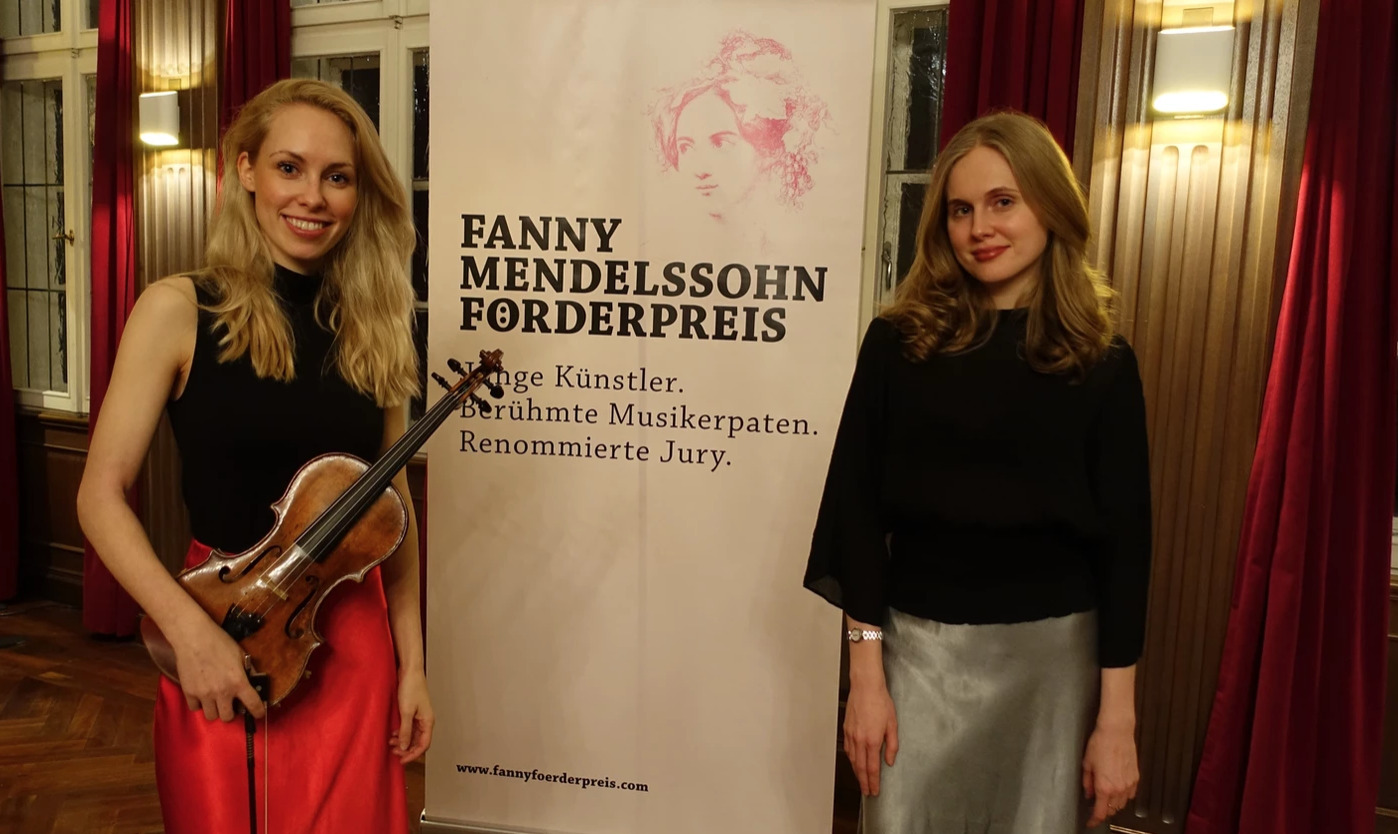 (Photo courtesy: Fanny Mendelssohn Förderpreis)
The 2022 Fanny Mendelssohn Scholarship has been awarded to a violin-piano duo comprised of Dorothea Schupelius (violin) and Jelizaveta Vasilijeva (piano). The pair met during their time studying at the Musikhochschule Lübeck, and have been working together since 2018.
The scholarship is awarded each year to a musician or musicians under the age of 25, to help them record a debut album around an original concept. It is hoped that the award, which totals €10,000, will facilitate the production of a creative and innovative recording, which would not otherwise be likely to receive commercial backing.
The duo's winning concept is titled "#Wunderkammer" and traces the influence of various media on classical music over the course of the twentieth century.
The set of repertoire begins with Kreisler and Kurt Weill and concludes with a new work by Jonathan Heck, titled World Wide Web. The duo considered the impact of multiple different types of media, including radio, film, and the internet, and they impressed the judges by weaving spoken communication into their musical performances.
The jury, which is chaired by Prof. Dieter Rexroth, also includes Ursula Haselböck, Martin Hoffmeister, Sarah Kesting, Christina Khosrowi, and Alexander Krichel.