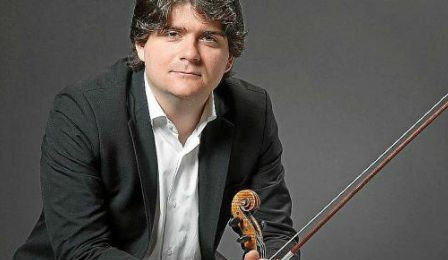 The 6 finalists have today been announced at the 4th Chinese International Violin Competition, in Qingdao, China – including VC 'Young Artist Fedor Rudin.
The 2014 Finalists are: VC 'Young Artist' Fedor Rudin (France/Russia), Maryana Osipova (Russia), Naoka Aoki (Japan), Romuald Grimberg-Barre (France), Jee Won Kim (South Korea) and Ji-Won Song (South Korea).
The Final Round will be held on the 27th and 28th of October – with the 1st prize winner to receive US $50,000.
The Violin Channel will keep you abreast of the results as the prizes are being awarded.