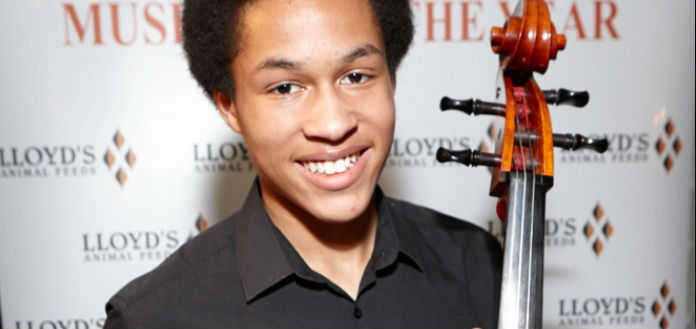 16-year-old English cellist, Sheku Kanneh-Mason has today been announced as the winner of the string category of the 2016 'BBC Young Musician of the Year' Competition.
A scholarship student of Ben Davies at London's Royal Academy of Music, Sheku will join 18 year old French hornist Ben Goldscheider and 17 year old saxophonist Jess Gilliam in this year's Grand Final - to be held on the 15th May at London's Barbican Centre.
Widely regarded as the UK's leading competition for young classical music soloists 18 years and younger, previous winners include violin virtuoso Nicola Benedetti and VC 'Artist' Jennifer Pike.
This year's fellow string category finalists were: Stephanie Childress (16, Violin), Charlie Lovell-Jones (16, Violin), Joe Pritchard (16, Cello) and Louisa Staples (15, Violin).