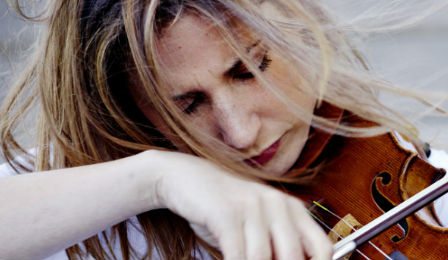 The 3 finalists have today been announced at the Freiburg International Violin Competition, in Baden-Württemberg, Germany.
This year's finalists are: 23 year old Angelo De Leo from Germany, 27 year old Rosanne Philippens from the Netherlands - and 25 year old Nitzan Bartana from Israel.
The final will be held on Saturday 13th September – with the 1st prize winner to receive 15,000 Euro (US $19,500) and a number of performance opportunities.
The Violin Channel will keep you abreast of the result - as the prizes are announced.
Pictured: Rosanne Philippens