Heartbroken Frank Peter Zimmermann Surrenders 'Lady Inchiquin' Strad to Financial Controllers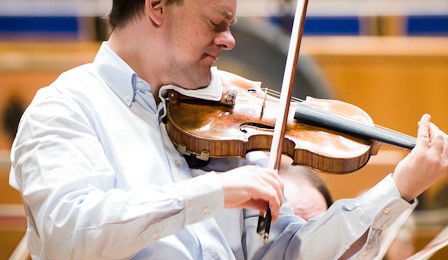 It has been announced today that German violin virtuoso Frank Peter Zimmermann has been forced to surrender the 'Lady Inchiquin' Stradivarius to its new owner, the Portigon Financial Services - after having played the instrument exclusively for the past 12 years.
The 1711 golden period violin, once the instrument of choice of Fritz Kreisler, had been on lease to the 49 year old since 2002 from the now defunct German WestLLB bank - whose remaining assets have been seized by the Portigon administrators.
It is understood the violinist, as per a preferred-buyer option in the original contract, has made several offers to purchase the instrument based on independent appraisals, however has been unable to reach the US $5.1 -5.7 Million asking price.
Zimmermann has told close friends he is 'heartbroken' and will perform with the New York Philharmonic later this week on a different instrument – as yet, not announced.