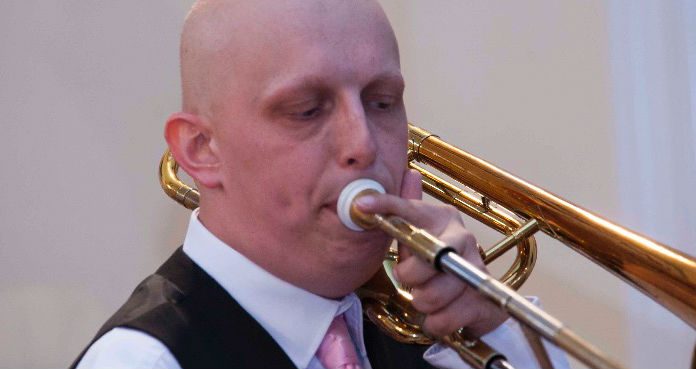 A gofundme campaign has been launched in the UK to help raise urgent funds for alternative treatments for English trombonist Stephen Sykes - who is battling an aggressive form of Hodgkin's Lymphoma cancer.
The 26 year old was diagnosed in February 2016 and has to date undergone six different chemotherapy sessions - none of which have been successful.
"Consultants have concluded that he is now in a position where his only hope of reducing the cancer enough to be able to receive a life saving stem cell transplant is to treat him with a new type of drug called a PD1 blocker …" Stephen's mother Joanne has said.
"Unfortunately, the cost of the drug is above the NHS funding threshold," she has said.
"Stephen just wants to get back to normal life … planning his future with Lucy, working, playing his trombone and his guitar, conducting and walking his dog Bruno." 
If you can assist, please visit: http://bit.ly/2p6Deez
In February of this year, Stephen's family launched an internet campaign to drive as many people as possible to use home swab kits to see if they may be a potential genetic stem cell donor match with the musician.
Any surplus funds will be donated to a cause similar to Stephen's once he is well again, the family have indicated.
Please share widely.