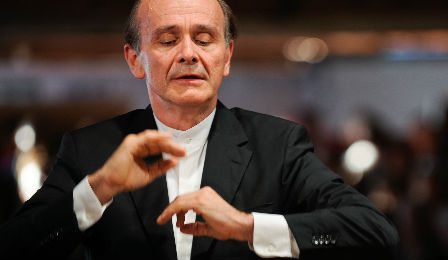 The Manchester Camerata has announced the contract extension of Chief Conductor Gábor Takács-Nagy - through until the conclusion of the 2018/2019 season.
The Hungarian violinist and conductor, who has lead the ensemble since 2011, was a founding member of the famed Takács String Quartet - and has previously held principal conducting positions with the Verbier Festival Chamber Orchestra, Hungarian State Symphony and the Budapest Festival Orchestra.
"There's a real trust between myself and the Camerata musicians, and with this comes an openness to taking risks – creative risks that help us achieve the unimaginable,' the excitable 59 year old has said.
The Camerata, under Maestro Takács-Nagy's continued leadership has also announced a set of bold new company-wide goals: including by 2018 to have performed to in excess of 500,000 people, to have collaborated with more than 20 of the world's most exceptional artists and to have worked with over 90,000 people with in the local community – including 3,000 dementia patients.