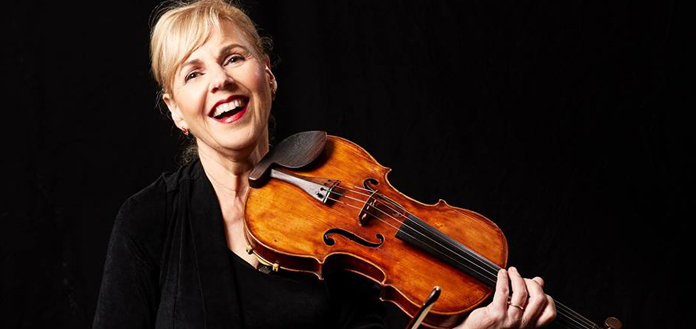 As Director of Chamber Music at the Los-Angeles based school, Walther will be managing strings and piano chamber music. Walther is the former violist of the Takács String Quartet and principal violist of the San Fransico Symphony.
As an active chamber musician, Walther has appeared in many chamber music festivals including Aspen, Marlboro, Santa Fe, Tanglewood, [email protected], Ravinia, and Music Academy of the West. With the Takács Quartet, she served as an artist in residence at the University of Colorado, Boulder.
A search for a permanent chamber music director at the Colburn School for fall 2022 will begin immediately.
"Geraldine's exceptional experience as an educator and performing artist will continue to uphold the School's collaborative culture of chamber music and virtuosic teaching at the heart of the Colburn School experience," said Lee Cioppa, Dean of the Conservatory of Music.
Walther will succeed violinist Scott St. John in this position, which he served in since 2018. During his tenure, St. John developed and led the Beethoven 250 Celebration, a six-day festival built around the composer's string quartets, and mentored the Viano Quartet, the Colburn School's first Ensemble-in-Residence.
"It has truly been an honor to coach the motivated and talented Colburn School students in their chamber music pursuits," said St. John. "I give my heartfelt thanks to the terrific staff at Colburn, to Dean Lee Cioppa, and to my colleagues who work hard to support the school."