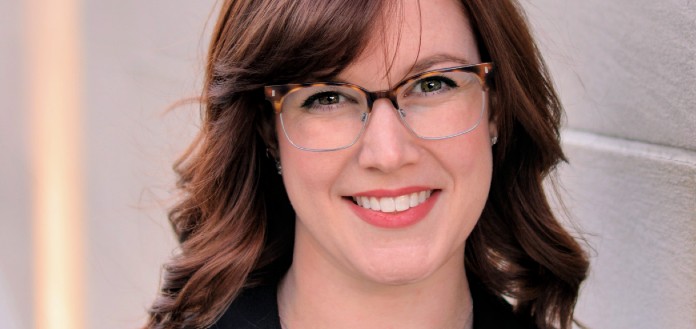 The Violin Channel recently sat down with Gillian Friedman Fox, Director of SOLUNA and Contemporary Programs of the Dallas Symphony Orchestra to discuss the upcoming edition of the Women in Classical Music Symposium.
Tell us about the Women in Classical Music Symposium? When was it founded and what is its main mission?
The DSO established the annual Women in Classical Music Symposium in 2019 as a part of a larger organizational initiative to promote the role of women on and off the stage.
The intensive and comprehensive symposium features talks, a keynote presentation and panel discussions on topics relevant to women in the classical music industry and their unique struggles and triumphs. The event also includes important networking opportunities and performances and will appeal to individuals in all roles of classical music – orchestra members, soloists, composers, conductors and administrators – with pathways for conversation and discussion.
What are some of the highlights of this year's event?
We are thrilled to be presenting three awards this year during the Keynote on Monday, November 9. Violinist Hilary Hahn will receive the Award of Excellence for decades of musical innovation and performance, and she nominated composer Katherine Balch to receive this year's Career Advancement Award. Long-time orchestra executive and current President and CEO of the New York Philharmonic, Deborah Borda will receive a Lifetime Achievement Award, and all three women will give keynote remarks.
DSO horn Haley Hoops (Becky & Brad Todd Chair) has curated an evening of chamber music with DSO Musicians and Jaclyn Rainey, Principal Horn of the Atlanta Symphony. The program will include the world premiere of a new work by Stacy Garrop and will be performed live for a socially distanced audience and live streamed for the virtual attendees.
What are some of the main topics that will be discussed?
This year, in response to feedback from attendees we are addressing the role of parenting and caregiving and how it impacts the careers of many women. While women always find a way to do it all, many young people worry about the negative impact family life can have on their careers. We will dive deep on this topic to give examples and best practices from women who have been there and come out on top.
There will also be an increased focus on music and wellness and the ways that music impacts both our physical and mental wellbeing as well as an in-depth conversation about career pathways and the many ways to find success in this industry.
How did you manage to adapt this edition to the COVID19 situation? What will happen in person and what will be accessible online?
In response to COVID-19, we pivoted to make the symposium available both in-person in Dallas and virtually through a web-based conferencing platform. After researching various platforms, we chose Hopin because it allowed for increased engagement including various chat options, one-on-one networking and mentorship through video chats and the ability for attendees to create their own breakout sessions in addition to the moderated ones. We are also glad to see that the virtual option has increased our global reach, with attendees participating from as far as Germany and South Africa!
Both attendance options will allow attendees to safely engage with each other in multiple ways, with the full schedule being accessible both in person and virtually. To ensure the safety of our in-person attendees, masks will be required at all times, temperatures will be taken and socially distanced seating will be enforced throughout the entire symposium. The keynote luncheon and symposium dinner will feature pre-packaged meals. With the safety of DSO musicians and concert audiences foremost in planning, the performances will be performed with no intermission, will be composed of smaller, socially distanced orchestral ensembles that have received COVID-19 tests and audiences will be limited.
If people want to join, how can they do so?
For the symposium's full schedule, visit: www.womeninclassicalmusic.com/schedule
Get $15 off registration with special discount code: VIOLIN15