Giorgio Armani Becomes New Patron of Milan's La Scala
Luxury brand The Armani Group will become a new corporate patron of the Italian opera house, aiding in the construction of a new building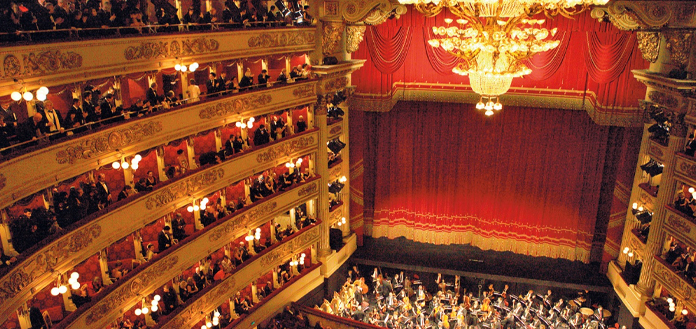 Armani was one of the first to support La Scala when it became a foundation in 1997. The new partnership will be finalized on May 17, 2021.
The new building, designed by Mario Botta, will include new rehearsal rooms, a new space for the orchestra, a new ballet studio, and new office spaces. The project is expected to be completed in December 2022.
"My commitment to Milan, following this upsetting past year, has been manifold, and I certainly could not neglect culture, a sector that has been hit particularly hard," Armani said in a statement. "The arts have always been put on the back burner during trying times because they don't immediately appear vital and necessary. And yet they are.
"Theater, music, ballet are pure expressions of beauty and the highest of human qualities — creativity, ingenuity, imagination, commitment — that stimulate progress and rebirth.
"Now, more than ever, I feel it is my moral obligation to actively contribute to the support of this prestigious theater — the rich heritage of the Milanese and non-Milanese alike, a true symbol of intellectual resistance."