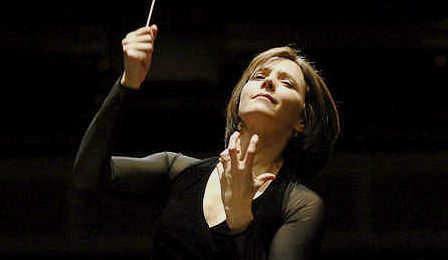 The Tacoma Symphony Orchestra has today announced 41 year old Australian-born Sarah Ioannides as their new Music Director.
"We're very excited, very enthusiastic..." TSO board President Dick Ammerman has said "… she'll bring a real vibrancy and passion to the symphony, which will be appreciated not only by the board and musicians but by the community."
Maestro Ioannides was named in 2009 by The Los Angeles Times as one of six younger female conductors breaking through the 'glass podium'.
She will succeed Harvey Felder – who will step down next June after 20 years as the Symphony's Director.
The announcement comes the same day as Dallas Symphony Orchestra naming female conductor Karina Canellakis as their new Assistant Conductor.