Semi-Finalists Announced at New Zealand's Gisborne International Music Competition
The 14 Semi-Finalists have been announced at the 2019 Gisborne International Music Competition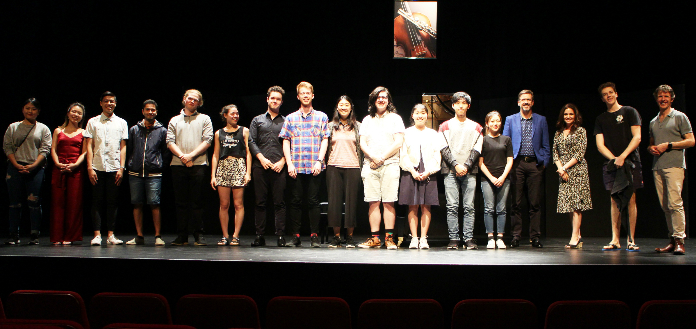 The 14 Semi-Finalists have been announced at the 2019 Gisborne International Music Competition – in Gisborne, New Zealand.
The annual competition, open to solo orchestral instrumentalists aged 16-25, is regarded as one of the most significant development bursaries in the Australasian region.
The 2019 Semi-Finalists are:
Diane Huh (Violin, 23)
Hyein Kim (Cello, 20)
Matthew Lee (Flute, 25)
KiHei Lee (Violin, 20)
Grace Leehan (Viola, 21)
James Littlewood (Trombone, 25)
Sam Lucas (Cello, 23)
Leanne McGowan (Violin, 18)
Miles Mullin-Chivers (Cello, 21)
Sebastian Pini (Double Bass, 18)
Andrew Samarasekara (Violin, 22)
Daniel Tan (Violin, 25)
Katherine Woo (Violin, 21)
Yunesang Yang (Flute, 22)
The 1st prize winner will receive $10,000 NZD – plus a number of local performance opportunities.
This year's competition will be adjudicated by Auckland Philharmonia Principal Flute, Melanie Lançon – and Goldner String Quartet cellist, Julian Smiles.
Previous 1st prize winners include 2017 Queen Elisabeth International Cello Competition prize winner, VC Young Artist Santiago Canon Valencia, 2015 Joseph Joachim International Violin Competition prize winner, Amalia Hall – and 2016 Lipizer International Violin Competition prize winner, James Dong.