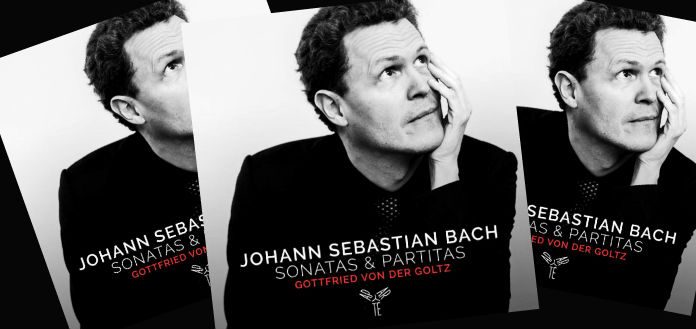 Aparté Records has announced the release of German-Norwegian baroque-specialist violinist Gottfried Von Der Goltz's new album: Johann Sebastian Bach Sonatas & Partitas.
This disc features the complete keystone solo violin sonatas and partitas of J.S. Bach.
"After 30 years of historical performance experience with the Freiburg Baroque Orchestra, for me it is a delightful challenge to interpret this complete compendium of Bach's solo violin works ..." Gottfried has told The Violin Channel.
"For me, two things are extremely important for finding a satisfying solution within Bach ... one, is style ... each single movement is completely unique in style, and this must be obvious ... and the second, is that one really embraces the extraordinary polyphony and interwoven voices within each of these incredibly precious jewels," he has said