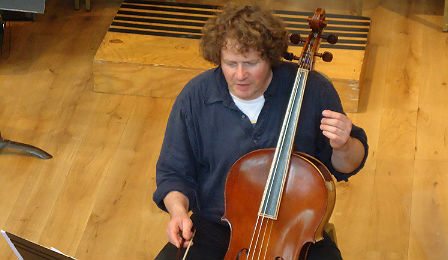 British recording magazine, Gramophone has today announced their 2015 list of 'Top 12 Recordings of the Year' – including discs by English cellist David Watkin and the Pavel Hass String Quartet.
"The voting process for this year's awards entailed a wonderfully enjoyable month with some magnificent artists caught in their absolute prime ... and an industry showing flair and imagination, unimpaired by the tough market conditions", Gramophone editor James Jolly has said.
The official ceremony will take place in London on September 17th – where additional accolades, including the 'Artist of the Year', 'Young Artist of the Year', 'Label of the Year' and 'Lifetime Achievement' awards will also be revealed.
The 2015 winners are:
Baroque Instrumental
Bach: Cello Suites - David Watkin (vc)
Baroque Vocal
Monteverdi: Vespers - Concerto Italiano/Rinaldo Alessandrini
Chamber
Smetana: String Quartets 1 & 2 – Pavel Haas Quartet
Choral
Elgar: Sea Pictures. Dream of Gerontius – Sarah Connolly (mz), BBC PO / Andrew Davis
Concerto
Beethoven: Piano Concertos 3 & 4 - Maria Joao Pires (pf), Swedish Radio Symphony Orchestra / Daniel Harding
Contemporary
Nørgård: Symphonies 1 & 8 - Vienna Philharmonic / Sakari Oramo
Early Music
The Spy's Choirbook: Mouton, de la Rue, Desprez, Strus, Therache, Fevin, Isaac, Ghiselin, Josquin etc - Alamire, The English Cornett & Sackbut Ensemble / David Skinner
Instrumental
Bach: English Suites 1, 3, 5 - Piotr Andersewski (pf)
Opera
Strauss: Elektra - Soloists, Orchestre de Paris / Esa-Pekka Salonen (prod. Patrice Chéreau)
Orchestral
Bruckner: Symphony No 9 - Lucerne Festival Orchestra / Claudio Abbado
Recital
'A French Baroque Diva' Arias for Marie Fel – Carolyn Sampson (sop), Ex Cathedra / Jeffrey Skidmore
Solo Vocal
Schubert Lieder – Nachtviolen – Christian Gerhaher (bar), Gerold Huber (pf)