Grand Prize Awarded at Indianapolis' 2021 American Pianists Awards
27-year-old American pianist Kenny Broberg has been awarded first prize at the 2021 American Pianists Awards, in Indianapolis, Indiana, United States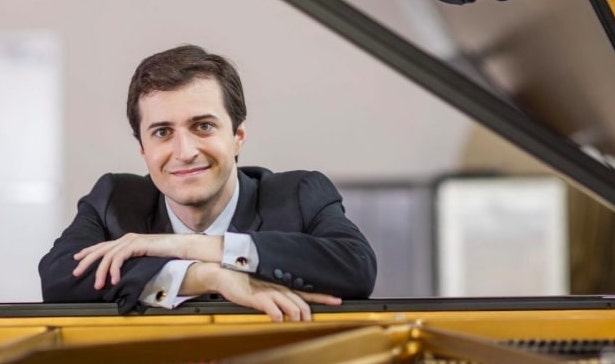 A graduate of the University of Houston, where he studied with Nancy Weems, and current student of Stanislav Loudenitch at Park University, Kenny is a previous prize winner at the Van Cliburn, Tchaikovsky, Hastings, Sydney, Seattle, and New Orlean International Piano Competitions.
Hosted every four years, he will receive the 2021 Christel DeHaan Classical Fellowship, valued at more than USD $200,000.
As this year's award winner, Kenny will receive $50,000 in cash and two years of career assistance, including publicity, concerto and recital performance engagements in the US and abroad, an Artist-in-Residence post with the University of Indianapolis and a recording opportunity with the Steinway & Sons record label.
In an unprecedented decision this year, all four fellow-finalists, 28-year old Dominic Cheli, 26-year-old Mackenzie Melemed, 24-year-old Michael Davidman and 26-year-old Sahun Sam Hong were also presented a $50,000 cash prize – in response to the dire situation that musicians are facing amidst the coronavirus pandemic.
Open to American pianists, aged 18-30, the 2021 participants were selected via blind auditions from more than 40 nominations. Entry to participate in the Awards are by nomination only.
Founded in 1979, to support aspiring young American pianists, previous winners include Drew Petersen, Sean Chen, Adam Golka, Lori Sims, Spencer Myer and Sara Davis Buechner.

This year's jury, across all rounds, comprised: Sean Chen, Marina Lomazov, John Salmon, Pierre van der Westhuizen, Jack Winerock, Jane Coop, Ran Dank, Norman Krieger, Katie McGuinness and Ursula Oppens.