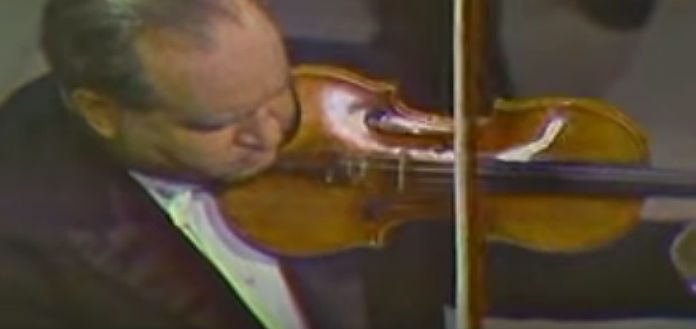 Never-before-uploaded in its entirety, a 90 minute compilation of many of the greatest violinists of the 20th century's appearances on NBC's "The Bell Telephone Hour" television concert series.
Features live performances by Isaac Stern, Zino Francescatti, Michael Rabin, Mischa Elman, Erica Morini, Yehudi Menuhin, David & Igor Oistrakh and Ruggiero Ricci – and a bonus performance by legendary cellist Gregor Piatigorsky.
Recorded live for television between 1959 and 1964 – with conductor Donald Voorhees and The Bell Telephone Hour Orchestra.
https://www.youtube.com/watch?v=Y2lKZs6M6GU&showinfo=0&autohide=1
GREAT VIOLINISTS | THE BELL TELEPHONE HOUR | DONALD VOORHIES & BELL TELEPHONE HOUR ORCHESTRA