Longtime LA Philharmonic Violinist Guido Lamell has Died, Age 68
"His warmth, enthusiasm, and passion for music will be remembered by all ... and will be sorely missed," reads a statement from the orchestra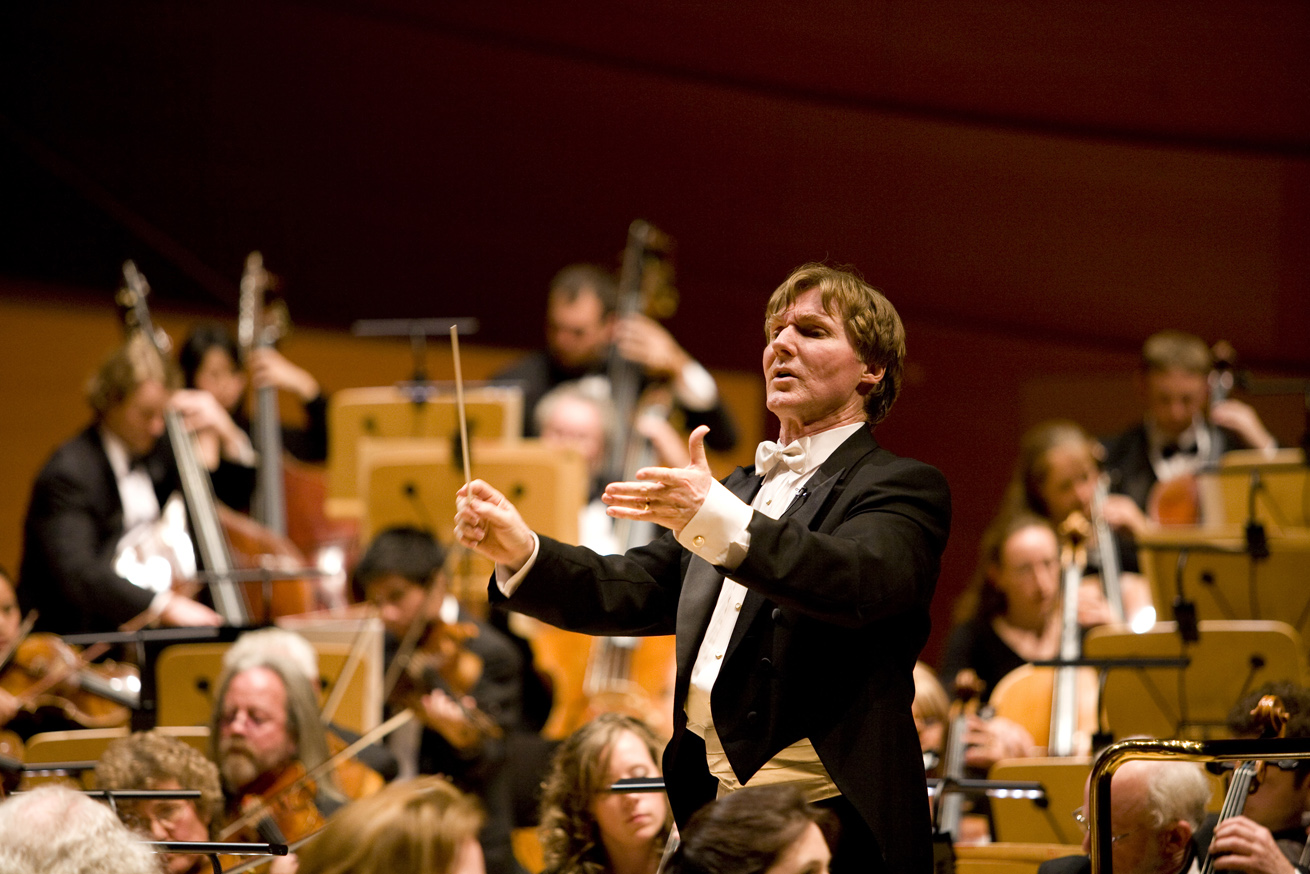 (Photo credit: Santa Monica Symphony Association)
Guido Lamell — a violinist with the Los Angeles Philharmonic for over 40 years, conductor, and advocate for the arts — died in his hometown of Santa Monica, California after a heart attack.
Lamell received his undergraduate and master's degrees in violin performance and conducting from the University of Michigan. In 1979, he joined the LA Phil in 1979 under Carlo Maria Giulini and, during his tenure with the orchestra, frequently performed on its chamber music and Green Umbrella series. He appeared frequently as a soloist and enjoyed playing chamber music in his home with fellow LA Phil musicians and guest soloists.
He was also an active conductor — he served as the director of the Santa Monica Symphony from 2012 until his passing. A dedicated educator, he conducted the LA Phil's in-school youth concerts, among other local engagements. He frequently coached orchestras and their directors, including roles with the LA Phil's Learning Programs, El Sistema, and the Santa Monica High School.
In 2012, Lamell received second place in the American Prize for producing and conducting a 2011 benefit concert at Walt Disney Concert Hall aiding the victims of Japan's 2011 earthquake and tsunami.
Throughout his lifetime, Lamell was embraced by audiences young and old as a passionate advocate for arts education and broadening classical music repertoire.
Lamell is survived by his wife Nancy, daughters Brooke and Rachel, and brothers Arpi and Tony and their families.
Donations in Lamell's memory can be made to the Santa Monica Symphony; Santa Monica Arts Parents Association, in support of SMMUSD Music Programs; and the Los Angeles Philharmonic.
Our condolences to Mr. Lamell's family, friends, students, and colleagues.